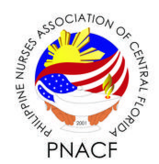 As the needs of its members evolved and community needs increased committees were established:

Awards Committee
Review and select awardees for scholarship.
Chairperson: Alice Tullo - alicetullo@aol.com



Bylaws & Policies Committee
Receives and reviews proposals for amendments of the bylaws annually
Chairperson: Rosie Antequino - beachrt@yahoo.com

Communication Committee
Publishes the newsletter of the Association
Editor-In-Chief: Rose Apostol - apostol_r@yahoo.com

Community Outreach Committee
Organize outreach activities and community projects
Chairperson: Alice Tullo - alicetullo@aol.com

Education Committee
Assess, identify, and implement continuing education programs
Chairperson: Mary Jane Zamora - maryzmj@aol.com



Ethics Committee

Establishes ethical standards and rules of conduct
Chairperson: Maria Victoria Guizon - kaybikito@hotmail.com

Membership Committee
Develops strategies to recruit and retain members.
Chairperson: Lorelie Sta. Ana Perez - lst830perez@aol.com

Nomination & Election Committee

Chairperson:Rosie Antequeno - beachrt@yahoo.com


Program Committee
Plan, organize and implement various social activities.
Chairpersons:

Noemi Reyes - nor866@gmail.com

Cornelia Macapagal- panlady47@yahoo.com

Sunshine Committee
Contact via telephone or send cards for birthdays, anniversaries, get well wish and sympathy.
Chairperson: Ofelia Manaoat - biyahera66@gmail.com



Ways and Means
Plan and implement fundraising activities
Chairperson: Lerma Tongco - rdltongco@yahoo.com






Since its revival, PNACF continues to flourish and has celebrated many awards including the 2013 first place award in PNAA SCR Team Recognition Award, and three of its members received the most coveted PNAA Leadership Scholars Program. With its strength, PNACF also identified opportunities for growth hence the birth of annual leadership development in 2010. Since its inception and with the creative minds of its Education committee, the conferences were held in variety of venues including camps, a cruise and the traditional hotel convention hall. Type your paragraph here.